Reliable New Payment Solution for Collection Agencies
January 15, 2014 at 03:00 AM EST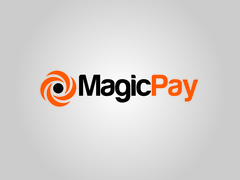 (
PRLEAP.COM
) The ability for collection agencies to accept credit card payments is vital to their business. It has been historically difficult for these agencies to acquire a quality merchant services solution because they are considered high-risk, or hard to board, accounts. However, noted merchant account solutions provider MagicPay understands these concerns and is proud to announce that it has created and is now offering a solution.
MagicPay Merchant Services appreciates the needs of these companies to be able to accept payments in order to settle past-due debts. It's natural that there is some risk involved, considering the nature of the collection industry in general. However, it is not the fault of the collection companies, and they are entitled to a viable solution as well.
"We understand the inherent risks that collection agencies face in accepting credit cards," stated Rami Levi of MagicPay, "after all, most collection accounts are overdo or closed credit cards. We accept the risks and still feel these agencies deserve our help. We hope to build many solid relationships and provide a growing number of solutions."
The common perception of a collection agency is that they continually pursue individuals who have not paid a credit card bill or other consumer debt. However, it should be noted that collection agencies also work on the behalf of businesses, both small and large, to collect unpaid bills. It is often the collection agency that can finally resolve what can be a very large accounts receivable situation. For many companies, especially small businesses, this is a vital service.
"We've all had customers or clients who did not pay," commented Levi, "and it's thanks to a collection agency in many cases that we get something back. Even a partial payment can sometimes make the difference. Because of this, these agencies need to be able to accept credit cards."
MagicPay is offering collection agencies a merchant account solution that gives them the ability to swipe credit cards with a secured reader as well as
accept payments online
using an E-Commerce account or over the phone with what is known as a "MOTO" (Mail Order, Telephone Order) account. This is only the beginning, and MagicPay has stated that it will continue to support collection agencies as well as developing new and effective options in the future.
About MagicPay Merchant Services LLC
MagicPay is a full-service merchant services provider based in Boca Raton, FL. They provide merchant account services, credit card processing and direct deposits to a variety of businesses and fill a variety of needs. They can provide a processing solution for online businesses as well as brick and mortar retailers. Additionally, they provide free mobile credit card readers and all their services come with no contract.
GET IN TOUCH
MagicPay Merchant Services LLC
MagicPay
855-891-2600
http://www.magicpay.net

Reliable New Payment Solution for Collection Agencies